Custom Boat and Marine Hinges, Hardware, Trim Tabs
We're are a precision manufacturer of custom brackets, braces and supports for the marine industry. In addition, our work within the industry has lead us to becoming a top supplier of trim tabs, as well as custom hinges for the marine industry. Our flexibility to provide precision manufactured components provides our customers with a fully integrated source for all of their precision metal manufacturing needs.
The chart below provides examples of the various material, thickness, size and finish options for our marine hinges, however if you don't see what you're looking for, or would like to talk to someone, contact us!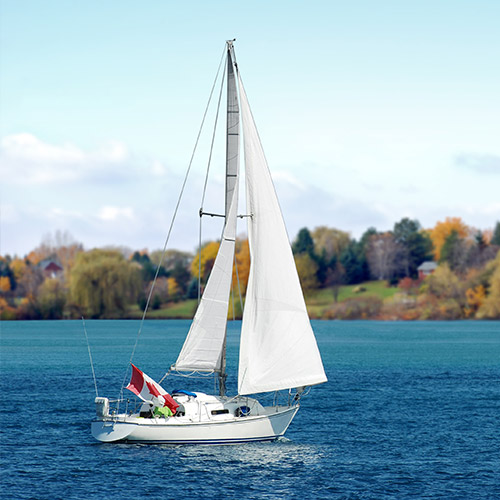 | Item No. | Product | Material Gauge | Length | Width | Pin Diameter |
| --- | --- | --- | --- | --- | --- |
| 1119363NP | Nickel Plated Custom Hinge | 0.040" | 12" | Uneql | 0.100" |
| 1119C04SB | Statuary (Oil-Rubbed) Bronze Plated Continuous Hinge | 0.040" | 72" | 1.062" | 0.090" |
| 1119E04ZP | Zinc Plated Continuous Hinge | 0.040" | 72" | 1.50" | 0.090" |
| 1119GK7NP | Nickel Plated Custom Hinge | 0.040" | 41" | 2" | 0.090" |
| 1456L12SS | Stainless Steel Custom Hinge | 0.060" | 108" | 4" | 0.187" |
| 1511N10AL | Aluminum Custom Hinge | 0.125" | 96" | 5" | 0.375" |
| 1511N11AL | Aluminum Custom Hinge | 0.125" | 96" | 5" | 0.375" |
| 1519E23AL | Aluminum Custom Hinge | 0.040" | 44" | 1.50" | 0.090" |
| 1534001AL | Aluminum Custom Hinge | 0.081" | 70" | 2.875" | 0.187" |
| 2118008ZP | Zinc Plated Custom Hinge | 0.050" | 1.25" | 3.25" | 0.100" |
| 2211001ZP | Zinc Plated Custom Hinge | 0.120" | 2.50" | 2.50" | 0.315" |
| 2410001SS | Stainless Steel Custom Hinge | 0.090" | 7.75" | 1.50" | 0.187" |
| 2410002SS | Stainless Steel Custom Hinge | 0.090" | 9.312" | 1.50" | 0.187" |
| 2610007AL | Aluminum Custom Hinge | 0.090" | 7.75" | Uneql | 0.187" |
| 2610009AL | Aluminum Custom Hinge | 0.090" | 35.875" | Uneql | 0.187" |
| 2610010AL | Aluminum Custom Hinge | 0.090" | 9.312" | Uneql | 0.187" |
| 2610011AL | Aluminum Custom Hinge | 0.090" | 9.312" | Uneql | 0.187" |