High Quality Custom Brackets, Hinge Manufacturing
Carlsen Precision Manufacturing, Rome, GA, is an expansion of the 100 year old, successful family business, Larsen & Shaw Limited of Ontario, Canada. Larsen & Shaw is a leading manufacturer of top quality precision metal products, including custom metal hinges, braces, bracketry, supports and hardware serving a wide array of industries.
While Larsen & Shaw is known as The Hinge People, Carlsen is a precision manufacturer working closely with regional customers to produce an expanded product line. The company has a solid knowledge of metal stamping, tool & die design, automation, plating, electro-polishing and finishing. Our broad capabilities are all supported by well-established technical training, and is based in a foundation of lean manufacturing principles.
We serve OEMs and distributors in the industrial, vehicular, medical, commercial and architectural markets providing them with precision metal products, high quality custom brackets, braces and supports. We offer in-house electropolishing and plating to provide a one-stop-shop for all our customers precision manufacturing needs.
Carlsen is built as a Center of Excellence from site development, building construction, state-of-the-art equipment & processes and the selection of the finest staff that align with the Values of the company.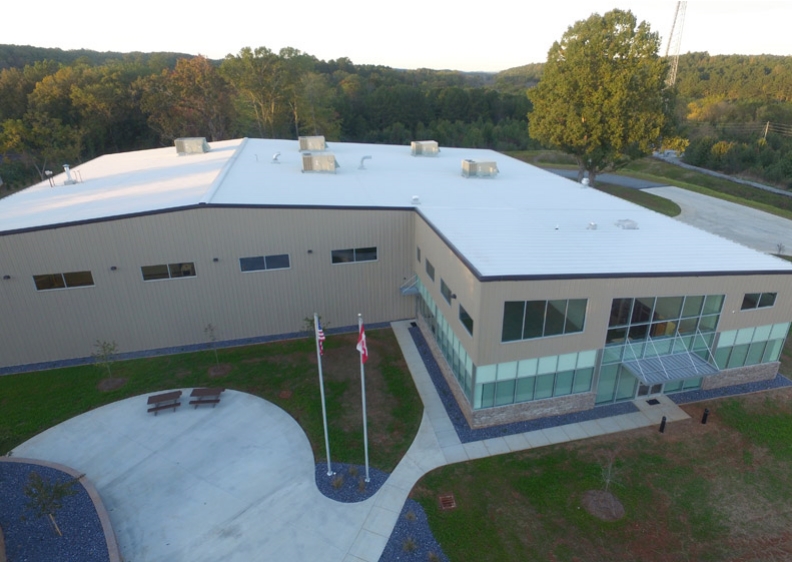 Quality Assurance
Carlsen Precision Manufacturing's Quality Management System is based on the ISO9001-2008 standard.